Wow - almost 4 years for the previous thread to hit 10k.
Decidedly not the visits of the high crime neighborhoods!
That's because most of us talk about golf more than we play golf…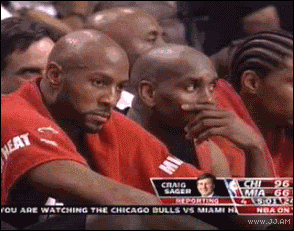 Don't talk about it, be about it!
Darn! I was looking for other NLU hats / shirts / headcovers. Hope you enjoyed your day.
On Monday I spent one of the most perfect weather days I've ever seen with The Donald at Shaker Heights CC in the old money east suburbs of Cleveland. This is right around the corner from the much more acclaimed Canterbury. Though I've not yet played Canterbury, I've walked it enough times see why it gets more acclaim. Definitely the more interesting course.
But, Mr. Ross still cooks on several holes at Shaker. The only real downside was the greens were somehow still not all the way healed from being punched so they were fairly bumpy. I'd love another crack to see these rolling pure.
I'm awful at golf photography, but shoutout to the holes in this picture. The foreground is the approach into the shortish par 4 17th. Background is the short, drivable for most (not me), all-together awesome par 4 10th; and the steps head up to the tee for #11, a really good par 3
My brother is up from Tampa for a week so we played Cumberland Trail today, one of the best public courses in the Columbus area. Gorgeous day to play.

Fivesome at twilight at Corica Park North for a RACDG NorCal Board Meeting to bid adieu to @hwb as he gets ready to move to Savannah, GA. Heath has been integral to the success of our Roost/golf club in NorCal and we will miss him dearly. Also joining were @fullbodyfix @giles and @greebs.
I forgot to bring shoes.
Winchester country club near Auburn, CA twice last week. I've been playing ZERO golf the last few month so was really nice to get out. First round I probably lost 6 balls in the first 10 holes then got it together and played 11-18 1 under par. Second round I shot a trillion, who knows

Place is pure though. Similarities to Darkhorse. Greens are wild.
Want to get ahead of it and state we played in 1 hr 40 mins and stayed almost an entire hole ahead of the single behind us haha.
Went out to national links again, this time with my brother- About 25 minutes outside Columbus. For 35 bucks with cart, hell of a deal. 3 hour 15 minute round and weather was ideal.
Came within inches of my first hole in 1- Thought I holed it from the tee

I went on a heater this week in Florida and played Seminole, Lake Nona, Bay Hill and Timuquana in four consecutive days. Was fortunate enough to share a few of these rounds with the likes of @Big_RanDeer, @JShades33 and @hornett. First time playing Seminole and Timuquana. Seminole lived up to the hype. My words can't do it justice but it's a special place!
Seminole

Lake Nona

Bay Hill

Timuquana

Played Columbia Point in Richland, WA yesterday. Really nice course by very tight as in crossing fairways alot. Plenty of tree but not too many. Played well so nothing but good things to say. Was a 4 5gr round. But in a 95 degree Saturday that's going to happen

We are fortunate to have a roost that has a lot of people who live close together here in dc/baltimore (formerly @NationalLinksTRoost, now Capital GC). Today, what started as @Wholefoods grabbing a few times at University of Maryland GC turned into a team competiton between two 10-man teams, captained by @IlliniGolferHack and @mmckenney - the inaugural Nadle Cup. Teams were drafted earlier this week. We had three fourball matches, 2 net singles matches, and 2 straight up singles matches from the tips for a few of the low cap folks. It was a 10/10 weather day and team @IlliniGolferHack was victorious. @mintbucket and I won our fourball match 6&5. As usual, the UMD course was in great shape. We have a great group and I'm extremely thankful to have so many great people to play with regularly.
Winners:

Not winners
Course pic:

@sjdowne wearing two hats and a Waffle House shirt, right after draining a long putt on the practice green and declaring his match over before it even started (yes, he did ultimately win):

After the round most of us stuck around to watch some of the PGA, have some shots, and share some additional shit talk and crum cake. It was a great way to spend a Sunday.
Yesterday was what makes the refuge so great. I was coming into Houston for a wedding and got to meet some great guys from the Strohs roost. Great round at Memorial Park with @Jdonelson @Iceman and Jake. Thanks again! Also I'd highly recommend the Crawford Dog at Astros game… it hit the spot today.