And to Boomer Sooner…Go Dawgs!
I am just gonna peacefully glide past the blatant scar tissue from @GeneralQuinn to say……does anyone have the Golf News coming fried egg tweet handy??? Because I believe there might be some golf news coming this weekend. Particularly about this event. CC: @leftysauce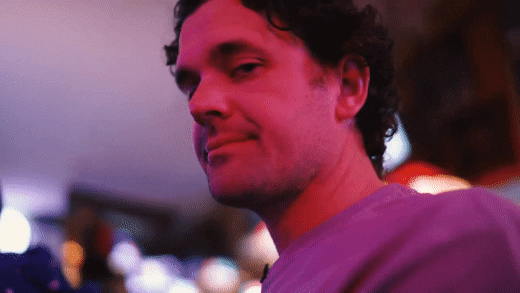 I'm the only damn Texan playing.
At least that is something that myself and @ABR can agree on……horns down!
How do I join the roost and get signed up for the event? Are there still spots available?
Check your DM's

we'll get you dialed in!
Any Oklahoman willing to meet me at the Red River and make an alliance to destroy these nerds!
Sorry for the delay folks, but getting back on the hole previews trend thanks to an assist from @Walton565 with some pictures he took during a round yesterday! The 4th hole is a true long Par 4! From the back tees, it is 452 yards and plays every bit of it. The tee shot is back up over the same hill that runs across the 3rd hole. If you can clear the hill off the tee, you will have a short to mid iron into the green. If not, it's a long iron with a potentially treacherous lie depending on where you are on the slope. This green complex is definitely more subtle after everything that happens on hole 3. Long of the green here is the same bunker that makes hole 2 so menacing! Be careful to keep your ears open around this green because right at the green is one of the few bail out spots for those teeing off on 2!
But probably underrated. Subtle? Yes. Easy? Not at all.
70 players have now submitted their deposit! Who will secure those final two spots?

Also, 21 folks signed up to play on Friday - June 2. How many will we end up with?

@Douger23 @leftysauce
Hello gentlemen. I filled out the unknown golf application and am on the waiting list. Happy to submit the deposit ASAP if there's room for me. Thanks
There's only a couple spots left, so send in that deposit and we'll get you bumped off the waitlist!
Awesome. Deposit sent. Looking forward to playing with and seeing you all again
Bumped off the waitlist! 71/72 players with deposits paid!
Likewise

Tee times are booked for Friday, June 3! Tee time start at 11:06 and run through 12:30, with room for 32 as it stands right now
Working on some additional event merch that will be available for purchase at the event! Proceeds from merchandise will be added to our event's total charitable contribution
Cannot wait for everyone to see what we cook up behind the scenes!
AAAAAND we have a FULL field of 72 players who have submitted deposits! Thank you to everyone who has gotten involved!
IF you're on the waitlist or looking to get in, we will be looking to expand the field (slightly) pending upcoming conversations. Good news is, we have secured our first event sponsorship and look forward to letting y'all in on it! cue the golf news coming tweet