What's up man! You gonna play indian creek invitational again this year?
Dodge is the best we have for a flat track. Doglegs that go both ways, blind tee shots, fun place. And they take care of it better than shoreline which should be better but isn't.
Not sure yet! Currently nursing a bad herniated disc injury so not sure what the future holds yet but I expect to be back in no time!
Sweet! Let's play this summer when you're back off IR
What's up Nebraska? It's your neighbor from Iowa.
Coming out to the Beatrice, Lincoln, Omaha areas June 14-18, not for the CWS but in fact for a somewhat hastily planned wedding, RIP my wallet for those hotel rooms. (Seriously, some of the motor inns were charging like $200 a night, let alone a "real" hotel.)
Likely playing Beatrice CC w/ fam who are members Thursday, but then moving on back to Lincoln and Omaha as the week/end progresses. (Wedding is at Bella Terre…)
Plenty of options and opinions through out this thread as to where to play, but mostly just throwing it out there that I'd be up for a few rounds and always down to meet some other Refuge members!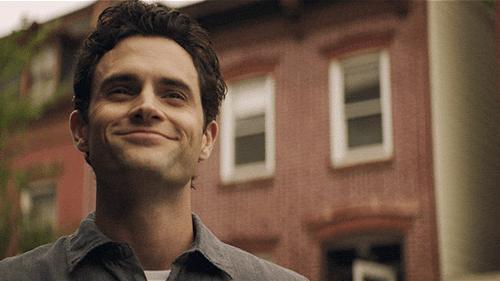 Awesome course. You'll enjoy the heck out of it.
Have to agree here on DR being a sleeper. Always able to find a tee time, walk 18 for $25-$35, twilight rate of $16 is awesome for peak summer where you can see the sunset over downtown Omaha as you finish up, and staff is pretty nice. Too bad it appears to be on the chopping block for future CB development.
First round of March Madness, thinking of going over to Council Bluffs to put down a few bets and watch games from 11:00 to whenever.
How's the viewing and seating experience at the Horseshoe sportsbook? Better places to go? Better to just go to a Council Bluffs bar and bet on an app? (I think it works like that somehow with legalization, betting location, etc).
I've only ever gone to Ameristar. They have a nice setup. The app weirdly doesn't work because you're too close to the river. But they have plenty of kiosks to go to
Is Horseshoe the one that used to be Bluffs Run Casino? If so, I think their sportsbook is pretty okay. It's a lot of seating facing the kiosks and a bunch of tvs. Not a lot of ambiance, if that's what you're after.
Ameristar is nice…if I recall correctly, it's more of a bar that is situated near the kiosks for sports betting.
If it were me…I'd go deep enough into CB, find a good bar, and settle in with the app (provided you get far enough from the river).
Has anyone confirmed if Quarry truly is closed for the year? I know a while back there was some chatter about that but haven't seen/heard anything further. I've tried calling the clubhouse and not gotten ahold of anyone.
I posted up thread but heard it straight from the pro who was ringing up my last round at Quarry this fall. I guess they could've decided to scrap it in the interim but it was straight from the horse's mouth then.
Shameless plug promoting our upcoming golf outing to raise money for Mustaches 4 Kids Omaha. All proceeds go to local youth charities in the Omaha area (last year M4K Omaha raised over $1M for Kids Can Community Center and Child Savings Institute). Plenty of great raffle items including new Callaway Paradym driver, Cleveland wedges, and dozens of gift cards to local establishments. We're selling some merch, too, if that interests anyone.
Sign-up here… Mustache Masters Sign-Up