I hope it happens. Kwik Trip is getting lazy and it's time they have some competition.
Saw that a couple days agontoo. May need to stop taking backroads up to SV, Lawsonia and Dells now.
When I saw the title I selfishly hoped it was going to be at The Worlds Largest Truck Stop on I80.
That has to be on the list of places they are targeting, no?
The World's Largest Kwik Trip that's 8 PTM drivers from my office is a massively disappointing use of space.
They've become heavily dependent on templates and procedures that they can't innovate.
The bigger one off 41 in Richfield is basically the same way. It's time they have some real competition. Don't care if it's Buc-Ees or Casey's, but they have to be big enough they don't have the ability to buy them. PDQ was always solid, so they bought them, as an example.
I would think so. The gas stations there now kinda stink. Its basically a weird mall food court and shop. It would clean up.
It's a very strange place.
Buccees would be a welcomed upgrade
me waiting for the next person in line to drop out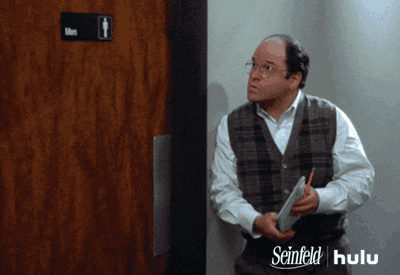 We just have to wait until the deposit/payment date approaches. Come June they'll drop like flies.
Messed around and booked some flights just now. Who's taking me to my first Culver's experience?
I am here in great sadness to announce my Ope spot is now officially up for grabs. To many family things to make it work without getting divorced/murdered.
Let the odds forever be in your favour.
Damnit. Mayhaps you can make it to the North Star Shootout in July…
Also @Cinnamon?
God I would love to get out there; that stretch of Illinois, Wisconsin, Minnesota golf looks absolutely insane.
I'm hoping with a little more forethought and planning for next year I can get out for a stretch run down there in the summer.
This summer apparently everyone decided to get married within a two week time frame; and I have to go to 4 in that period.
Honestly as a self confessed fast food aficionado; I'm sad I can't start adding American Fast Food to my rankings list this summer.
if when you find yourself in this part of the country, you have my number. Happy to grab a bite at the very least, golf obviously on the table too.
Snow is slowly starting to melt.
The Ope is one day closer.
We got more snow here last night,
Morale is…low.
Thought we turned the corner.
Work up this morning, pulled the blinds and see we're covered in the white shit. "What. The. Fuck…" I exclaim, inadvertently waking my wife
"What's wrong…" as she turns to open her blinds. "Are you fucking kidding me?!"
I head to the living room where my 11yr old son raises the living room blinds. "What the heck!"
It was bullshit all around.
It. Is. Time.