Rhode Islanders fall in the "New England" bucket but much more tolerable
I appreciate such high praise. I feel welcome.
Bumping this thread again and just want to provide an update on the charity component. I spoke with the CEO of Mercy Housing and they're excited to partner with us at Keney! More to come in the next couple of weeks on how people can support the cause.
STILL LOOKING FOR MORE SIGNUPS, especially representing the Massachusetts contingent.
Below is a little summary of what they do for the Hartford area:
Mercy Housing and Shelter is one of Hartford's largest providers of services aimed at ending homelessness. Its mission is to empower those they serve to become independent, so they may live and work with dignity and respect. Mercy provides housing to Veterans, women in recovery of substance abuse, persons living with AIDS/HIV, and others at risk of homelessness. Residents are given assistance in searching for employment, connection to healthcare services, and provide them with the skills necessary to live independently. Case management services are provided to over 100 people living independently in various apartments throughout Greater Hartford to keep them stably housed. Mercy also runs a soup kitchen/day shelter to care for those who need a meal, shower, or other basic needs. In 2020 , Mercy served 2,573 people who were homeless or at risk, helped 959 families and individuals obtain and maintain permanent housing, and provided 43,095 meals.
To learn more about Mercy Housing and Shelter, please visit our website at: Mercy Housing and Shelter Corporation - Mercyhousingct
Keney Park rules. Disappointed in the NYC and BOS contingents for not bringing more noise here.
Who would have thought the loudest people in the US (New Yorkers and New Englanders) would be so quiet?
I'll give NYC some props here as they make up the majority of the field as it stands.
@PinePocky and I have registered!
We are looking forward to the event!
Connecticut is kind of like the place "the light doesn't touch" in the lion king. Not because Connecticut is evil, but just because it's that damn boring compared to the cities it is suspended between.
Wait does this mean @Double_Bogey_Dave is going to be there??
I tried looking for a spreadsheet of who is showing up, but I failed to find one, so forgive me if I somehow missed a way to find out the answer for myself

I probably cannot make it due to a pretty heavy workload in August and September, however I am trying to figure out a way to make it work.
We're currently at 30 participants and hoping to get closer to 50 by month end.
A soft deadline to signup is 7/31 for anyone else that still wants to get involved. We are working with @Geaugolf on a special headcover that I plan to auction off for charity and we will have other raffles/prizes to help support the charity.
For those that have signed up, keep an eye out for an email in the next week or so with more details on the day. Just over 3 weeks away and can't wait to meet everyone!
Would love to play but I will be in Nantucket that week because I am a native Bostonian who now lives in Fairfield County and I've been told that's what I'm supposed to do in the summer. Next year!
Doing my part to put an end to these libelous statements on the Massachusetts delegation. I am in. See you folks there!
We got some movement on the merch front. @Geaugolf has done her amazing work to give us a headcover that will either be auctioned off or presented to a winner. In addition I just received some merch from NLU and my man @Hench, who created the logo, is working on some merch orders of anyone is interested.
Somehow got it in my head this event was on a Saturday and I could not make that day work. Fortunately, @HibernatingBear clarified it will actually take place on a Friday, and while I will not be able to hang out for very long before or after, I will be there to defend Massachusetts's honor. Yep, me and my 24 handicap, are ready to ride…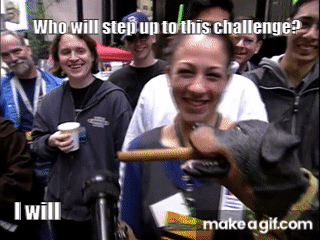 For anyone joining us on 8/13 and NOT getting my emails please DM me ASAP. I believe I have everyone but want to make sure I'm not missing anyone. I have everyone's email who signed up so if you're a "+1" feel free to send me your email address.
Getting very pumped for this!
Thank you so much for everything, everyone! I was all over the place with my irons and not super consistent with my wedges and putter….but my driver was finally cooperating and I scored my lowest!
This was so much fun, and I had a blast, even though the heat was ridiculous