I think i'd honestly rather wear pants and ankle socks than shorts and calf-length/long socks. As dumb as that sounds.
I definitely knew you were going to say swing…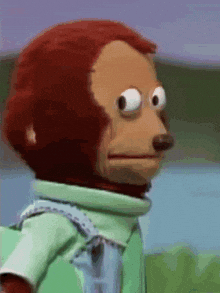 The whole sock thing is so ridiculous, but white 1/4 crew socks would be accepted everywhere, aren't stupid long calf socks and can be found anywhere. Do Sandbelt clubs get cranky if there is a Nike swoosh or other small logo on there?
They will be fine with a swoosh. Basically anything less than a Golf Gods type symbol will be fine.
Well as someone playing RM West for the first time in a few weeks this sock talk has added an additional layer of nerves to a trip that already has me stressing about Virgin losing my clubs and having to play a bucket list course with rentals!
But my own neuroses aside, cracking pod @ScottW , looking forward to the next one
I swear to God if Qantas lose/fuck up my golf bag in November, Alan Joyce is gona cop it.
Have done Barnbougle and the Bellarine this year on Virgin and am 2 from 2 in terms of clubs showing up… Just need the luck to hold for one more trip!
The rule at both my former and current club in Sydney was that "short socks must cover the ankle bone". I think now NSWGC just says "socks must be visible above the shoe".
So a short sock like a 1/4 crew, totally, an anklet sock that is barely visible above the shoe, you're asking for someone on a power trip to make a judgement call…
A guy I work with has four pairs of NSWGC socks at home cos he rolls the dice with his socks every time he goes there and about half the time gets pulled up.
Add this to the list of silly things about golf.
Plain white crew socks of decent quality aren't all that easy to find either! Glad to hear the nike swoosh is acceptable.
She is so talented she cloned herself?
Sorry, I meant to say "Who is Reilly Reid?"
My club used to have, and enforce, the white sock rule. However, it, and several other more arcane rules have quietly disappeared from the website over the last couple of years. For example, if you were in the clubhouse after 6pm, a jacket used to be required. The increasing focus on more social late afternoon and evening rounds meant this rule has now been adjusted to only refer to 'functions'. This can only be a good thing!
Dress code information from my lot:
On most occasions, the expected standard of dress at the club, including the practice range, is smart casual. Special dress requirements may be notified for events and functions held in association with major golf competitions. For evening and some other functions, a jacket and tie may be required of men.
For all members, guests and visitors, please refrain from wearing denim clothing. Branding or logos should be discreet. Shirts that just cover the belt may be worn outside shorts, pants or trousers.
For men, smart casual means a collared shirt, or polo-neck; tailored shorts, or trousers; and socks that complement the colour of clothing.
For women, smart casual means a collared shirt, tailored pants, three-quarter pants, or tailored shorts and skirts. Socks should complement the colour of other clothing.
When I was in Hawaii, clubs seemed to allow an "Aloha shirt" (Hawaiian shirt to the rest of us) within the dress code.
I must admit I'm a bit surprised it's not a similar deal with RWGC and 'Canes or ABs jerseys!
Jordie and Beauden Barrett are members as well as a few of the Canes boys so I might have a word!
You don't often see them out, but Jordie's scratch (leave some talent for the rest of us) and I'm told he fair nukes it.
Good to see Cam Davis getting a much needed point at the Presidents Cup. Could be a long weekend with a 4-1 score on the boards already!!
That aged well

Hi everyone,
Before I let the insta world know, I have created a promo code TOWELSANDHATS for a Buy 2 and get 1 free for the Craft Golf site.
You can use it across any of the towels/hats/beanies and the cheapest of the 3 items will be free.
Enjoy