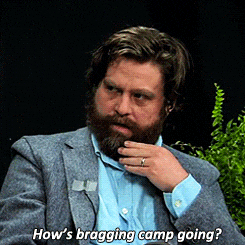 If any of y'all have some time on Monday, I'm playing Southers Marsh down here in Plymouth at 12:30. Have a spot open. I have the day off so I may play 36.
Looking to golf Monday as well. That's a bit of a drive for me. May try to walk on to George Wright as a single. Other public courses we like in the Boston area?
Totally understand. It's way down here.
South Shore CC in Hingham. Only about 30 minutes from the city depending on traffic.
Sandy burr with little rain leading up to it, south shore, both city courses, Brookmeadow is fine midweek but a slog on weekend.
The greens are running like crazy right now
Good Morning! Looking for some course advise. Didnt grow up in new england. Ive been in Connecticut 4 years now. Im looking to expand my course options. I dont mind driving an hour or so into Mass to play. My favorite course so far is Crumpin Fox which is an hour and a half from me. Im just looking for a few places i should check out on a regular basis and maybe some routine games i could join through the week.
Whitinsville - Whitinsville 10/10 recommend
The Ranch - Southwick
Blissful Meadows - Uxbridge
They come to mind and may be closer to you than Crumpin-Fix.
Ct National in Putnam is great
Agree with both the Ranch and Blissful.
Highfields in Grafton is a solid option.
Kettle Brook in Paxton as well
I'm planning a 3-5 day golf trip up to NH this summer with my son and a couple of other guys. All good players. Probably staying at my sister's lake house in Laconia. Anyone have recommendations for good courses to play up there within about an hour's drive? The ones I've played locally there are pretty crappy.
If anyone in your group is a member of a private club, you may be able to have a call made to play Lake Winnepesaukee & Baker Hill.
Owls Nest in Thornton is awesome.
Bald Peak in Moultonborough is pretty solid.
Mt Washington is worth the drive 27 holes, the main course is a very well restored Ross. If you stay up in Littleton for one night after playing the MW course hit up Maplewood. Also a Ross that is extremely rustic but very fun.
Excellent. Thanks. We're members at Plymouth CC so that might work for Winnipesaukee.
Canterbury Woods and Lochmere are both good options not to far from Laconia.
Easily best in the area. Also think about going up the road to Waterville Valley and playing a happy hour 9 at WVGC.
The Ranch is my second favorite. Love that place! Thanks for the recs
What's up fellas I'm in northern MA (newburyport) area this week looking to play friday afternoon if anyone's interested
Playing Cape Arundel tomorrow (Friday) 7:30 am as a single if anyone wants to join. Very random Friday morning off.
What time does the Claymore start? Is there any more info anywhere? I did a quick search here and didn't see anything.
I believe tee times will start around noon.
I've got one spot at Pease in NH Monday morning at 7:40 if anyone is interested!