As the CA drought continues, do you mind booking another Pebble tee time, @greebs
What if I told you I already have…?
Anyone got an open tee time Saturday?
Am I the only person who has picked up on this quaint little show on Amazon called Britains Hidden Villages. If this lady ever got picked up by the R and A she'd go global.

Popping in here to share this webinar tomorrow Tue 5/17 9am PST on Sharp Park and the future of muni golf in California. Figure most in this thread are well familiar with the Sharp Park story, but I'm eager to hear the latest since the place was very much endangered last time I was in SF a decade ago.
Municipal Golf Network Webinar: Sharp Park and the Situation in California
Greetings. We are having The Hitchcock this Saturday at Bodega Links. We have 20 RACDG bearcubs coming out and just had a spot open up in the 10:00 group. Holla if interested.
Booked a 9-hole round at Corica Park North for Sunday at 7:35.
Given how quickly it played this AM, can definitely see a sub-two-hour round! Love to see it.
2 spots open.
Is this archived somewhere? I don't even see an audio version in their podcast feed but I'd love to watch/listen to it.
The National Links Trust responded to my inquiry that is should be up today or tomorrow.
Here's the link: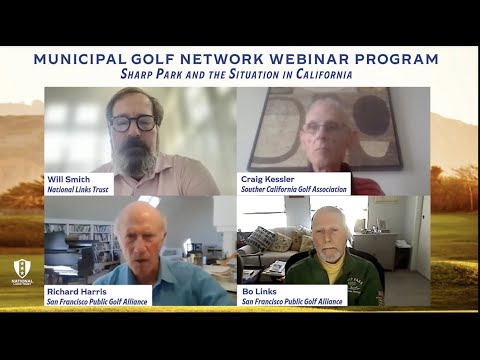 The point that most resonated with me was when Bo Links highlighted that universities in America exist because of the donations from their alumni base and that muni courses have an opportunity to follow a similar model.
The family is making a quick trip to the bay tomorrow and we are playing Callippe at 3:40 pm and Poppy Ridge Friday at 3:40. We are a threesome if anyone would like to join us.
I can't join but I'd also suggest seeing if Wente, which is in the same vicinity, has a tee time you could swap out of Poppy Ridge for. I've been converted into thinking Poppy Ridge just isn't as good as it should be. But many really, really love it so please don't let me yuck your yum.
You yum yucker, you!
Greebs: the authority on where NOT to play

Legendary thread!
That aerial photo of Shadow Creek gives me many feels, most of them, not great.

I tried to book Wente but all they didn't have tee times for three. Is it worth the 167?
$167?! Uh no. Not really. Feel like I've paid around $100 the 3 or 4 times I've been there. It's a fun course but that seems steep.