Splash of OJ participants course hcp on Rolling Oaks & Pine Barrens from green tees at 95% hcp
Starting points for each player for each round
2down - 11 RO / 11 PB
LiveAdam - 3 RO / 3 PB
PGA_ALLTHEWAY - 2 RO / 2 PB
McKeeasy - 14 RO / 14 PB
PapaJohn56 - 12 RO / 12 PB
DrJBone - 6 RO / 6 PB
Greg I - 2 RO / 2 PB
OffTheDole - 1 RO / 1 PB
Kblewis14 - 19 RO / 19 PB
EricF - 11 RO / 11 PB
NoLayovers- 6 RO / 6 PB
JShades33- 14 RO / 14 PB
Fastball811- 14 RO / 14 PB
Hornett- 34 RO / 34 PB
Big_RanDeer- 13 RO / 13 PB
Dinonuggets- 9 RO / 9 PB
BWolve- 14 RO / 14 PB
Dirtybirdies- 8 RO / 8 PB
EdEddEddie- 14 RO / 14 PB
Pairings at the above link! No live scoring…
Friggin Benedict Karnold over here hasn't even left the state yet and he's repping another crew.
I'm just salty I can't be there. Have fun all!
Oh man I caught Covid a few days ago and it got me really bad! I forgot to let everyone know I couldn't make it! I'm so sorry man.
Huge shout-out to @NoLayovers for putting yesterday's event together. You, Daniel, and the WW/Cabot team made it a great day. Hopefully we can stay in good graces to be invited back once Franz and Rhebb/Johns are finished playing in their sandboxes.
Congrats to @bwolve for taking home the jacket, and to @hornett for dominating the weekend's Quota games.
As @LiveAdam said, shout out to the World Woods + Cabot Crew for making the day such an enjoyable experience.
As for the courses, I'm struggling to see what major changes need to be done to make them better. A little tree removal, cart path fixes, and TLC for the greens would get these Fazio gems right back in the game.
@OffTheDole was legitimately astonished at the thought of blowing up both courses after finishing Rolling Oaks in the morning. Not sure if he saw Kyle Franz in the corner while saying so.

Well, that's not the first time I've made a bold statement about someone who happens to be within earshot and it won't be the last. I'm reckless like that.
Also,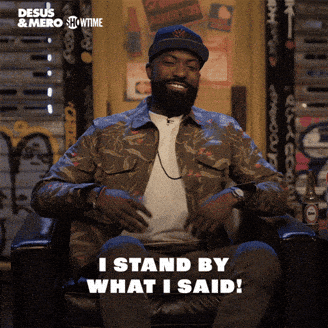 Thanks to everyone who made it out! A lot of work to be done, and very excited to see you all when we reopen.
Check out the difference in the 16th at Pine Barrens in the early years compared to the photo from Sunday.
That hole from the back tee was absolutely gorgeous
Incredible.
Again, I stand by my statement that the courses just need TLC, tree removal, and fixed cart paths (it is Florida after all).
WOW, that's incredible
Thanks for putting everything together and having us out there, cannot wait to see what you do with the place.
Which did you end up preferring? We said you might like Pine Barrens over Rolling Oaks. I'd never played Rolling Oaks previously and it was better than I was expecting. Still think I liked Pine Barrens more overall, or at least the signature moments are a little higher on it.
I noticed that on the Par 5 and thought if I was in there and chunked one I could get a very favorable bounce off the cart path and onto the green