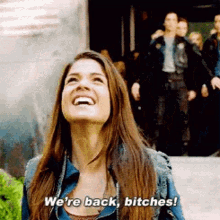 Let's fuckin goooooo!
Who wants a tat bet?
I've been talking about getting another one. Let's do it.
Since all we have is a teaser logo, the actual tat can be TBD for now.
As for stakes, how does a 5 club (putter included in that count, if you're into that sorta thing) challenge in the afternoon sound? Looks like you are slightly ahead on handicap but I'm good with straight up.
The cap is vanity for sure. Good in my book.
I know this is a long way out but what time would things be looking to kick off?
years past things kick off around 730 if i remember correctly
pending frost delays and such
For sure gonna be a Friday overnight!
There's usually a Friday round that a bunch of us attend as well
Gonna have to look at the annual leave bank in that regard, dont like to go too far below my use or lose cap!
Went to go book my typical hotel in the Norwood/Hyde Park area for Friday night, and it is (currently) full. I am assuming it's due to the UC / Baylor game on Saturday; and hotels are a bit pricier than normal too. Just an FYI.
Edit: Upon further review, it is also Xavier's Family Weekend. This makes more sense.
Missed last year, but looking forward to it this year!
Replying so I can follow the thread easier. Looking forward to another day at Avon
I know this is still a ways out but any better idea on when things might kick off on the 21st?
Oooh, spots still open on this?