I had a great experience with Mitch at Club Champion fwiw.
No way! I'm pretty sure Chris teaches my buddy's kid. They have nothing but great things to say about him.
Ahhh that's the kid! He's the man, loves working with the kids. He coaches me with my somewhat athletic but often disgraceful move too, bless him
Likewise with Craig. He did my fitting last July. Mitch will be doing the driver fitting I got for my wife.
Craig at CC did my fitting this fall. Had a great experience with him, kept it loose and fun
Does anyone know of any summer weekday golf leagues (before/after work hours) anywhere in Denver? There are so many beer league sports in Denver I find it shocking there's nothing for golf.
Actually, @redbeard_golf @Moultz and I were just talking about creating our own, we think we will have enough people to do a weekly skins game or summer-long league. Where are you located and what courses do you usually play?
That was my other thought! There are tons of people engaged in this thread, I'm sure enough to fill a weekly game.
I work in Littleton near mineral ave and broadway, and live in rino by coors field. So during the week I'll play the courses up santa fe like Littleton Golf and Tennis Club, Overland Park, and Broken Tee.
Weekends I am all over Denver. Raccoon Creek, Riverdale, Murphy Creek, and pretty much anywhere I find a good deal on supreme golf. Bought one of the Denver city golf passes for this year so i'll be hitting all of those courses as well.
Hey neighbor, I live right at Mineral and broadway!
We have a few people that live downtown near you as well. Lately, we've been talking about renting out SBCC for a 7-8 week screen golf league to help us get through the winter, then turning that into a summer skins or weekly league. Working out some details right now with @redbeard_golf…
Word. Haven't been to SBCC but I've checked out their site a few times. Looks pretty legit.
Look forward to meeting you guys (hopefully) soon!
Had a fitting with Mitch before the holidays and it was great.
It was my first and only fitting so i don't have anything to compare it to.
I should probably stick my neck into this haha
The numbers are pretty spot on at SBCC - chipping is weird but I just chalk that up to "screen golf." Also, pro tip, you don't need to aim your body when you're going to hit a big draw - just go click the mouse and move where you're aiming haha.
We tried a couple skins games last summer and they were fun so we're hoping to get some more people out again this year once the weather is better and days are a bit longer so we have some more light in the evenings.
9 hole weekday money games should be protected at all costs
I'm down for a weekly game at SBCC, went there for the first time this past weekend. Disappointing to hear the numbers there are spot on, but mostly because my numbers are disappointing.
Me when I'm taking care of a newborn and you'll are out golfing: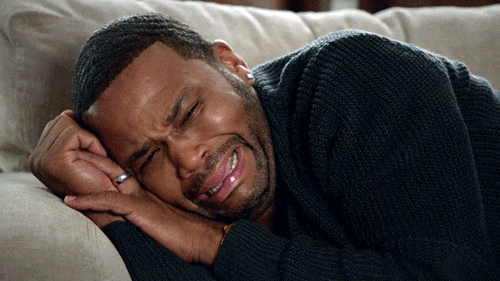 (I am excited, I swear!)
Congrats on the sex (twice).
Same here - baby due in May, but this weekly game sounds incredible. Count me in, she won't remember the time I spent away her first few months!
There's no proof that either kid is mine
Yeah Charlie was way too handsome and smart to be yours…