except getting to enjoy something thats not wildly over budget

No way man. Icarito. It's the RELIEF of finishing the money pit
This is why after working in/around sports for 10 years I always tell people if you want to kill someone's love of sports, get them a job in sports. Whether it was working for the WWL, making less per hour than I would have made if I went down the street and got a job at McDonald's while being told that if I didn't want the job they get 5,000 resumes a month and I could be replaced in a heartbeat or working for an NFL team being scheduled for 50 hour weeks knowing they would more likely be 80, it was a grind I have no desire to go back to. Haven't been to an NFL game since I left that job and I used to be a huge football fan. You have to be careful when the thing you love, the way you unwind, becomes your day job. It is why I would never, in a million years, want to work in golf.
I haven't been enjoying golf much lately. Which is bad, because it's my hobby and outlet outside of work. But, I haven't been playing even average when I'm playing, and it's frustrating me to no end. I started off the year super hot, thinking this is the year I'm getting my handicap really low. Since mid-May, I've been playing poorly and getting mad.
I need a way to find the joy in golf when I'm not playing like I think I should be playing. Maybe it's less competitive rounds? But the problem is I love competing, especially when I play well.
Anyway, any thoughts? I can't be the only person on here to be in this situations.
Here ya go -

Maybe it's time to re-evaluate (or reconsider) why you love the game. It's ok to shift your reasons for playing. I'll also plug my own Golf: Self, Faith, Religion thread too.
Ya'll want to hear about my day yesterday? This will be some comedic relief here, along with a little bit of required therapy for me. Bear with me on this long story…
So, we are headed to Europe this weekend. 10 days, half alone with the wife on the Mediterranean and half with some of her family in Paris. Should be a great time. While, being typical millennials, we overlooked the small detail of checking my wife's passport until early last week, about two weeks before we have to leave. Sure enough, it expires while we are away…
So, we freak out a little bit, but I immediately find a third party firm that helps "expedite" passport renewals for a fee (I know, I am a HUGE idiot). We get everything ready to send to them over night last Tuesday night for them to receive Wednesday 6/19 with a promised date back to us provided no processing issues of 6/25. Phew. Okay, we wait and see but also follow up every day with this third party… Well, as soon as they receive it, the communication starts to deteriorate. They tell us it arrived on Thursday and they are quality reviewing for submittal to the government on Friday 6/21. We then check with the government passport agency on Friday to check for the renewal application and it has not been received. At this point we are starting to get very concerned about the service, but call the third party and they tell us there was a delay, but the passport will be submitted Monday and will be delivered to us on Thursday 6/27 (yesterday).
Fast forward to Monday and we call the passport agency and confirm that they have received the renewal application and they are processing. It should be ready for pick up by Wednesday 6/26 and there should be pick up scheduled but they cannot tell us when that is. Okay, we are slightly relieved, but contact our third party firm to try and find out when they have pick up scheduled for Wednesday and they cannot tell us. WTF. They say, call back on Wednesday to confirm pick up and get a tracking number for delivery back to you. Alright, so Wednesday it is and we call to get the pick up information and they inform us that there has been another delay with their courier. Holy shit. Two things here, all along this third party firm has been giving us conflicting information with one customer service rep saying something and another rep saying something different. We have ZERO confidence with them. ALSO, we now know that they in fact us ANOTHER third party to do pick up and drop off, good lord…
So, delay in the courier picking up on Wednesday, no tracking number to speak of, but we KNOW from the government that the passport is waiting for pick up in Philadelphia, PA a mere 9 hour drive away… Shit. We know our option here. Only way to ensure we have this thing is to get it ourselves… We get in the car at 10:30 pm Wednesday, wife pillow and blanket in the back seat, yours truly slamming a Red Bull in the drivers seat, and head out for Philly. We should arrive by 7:30 AM, be at the front of the line to pick up her passport herself, and drive home with passport in-hand on Thursday knowing we can make our European vacation. Tough road trip, but worth it…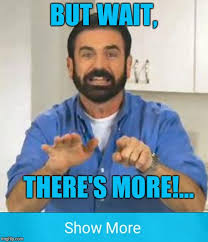 We arrive in Philly at 7:30 right on schedule and the wife heads in to pick up the passport. They won't let me accompany her so I am pacing outside like a nervous sleep-deprived wreck. Too much time… too much time… have not heard from her… I see her walk out and know it's not good. The passport agency does NOT have her passport. They have told us it was picked up at 3:00 pm the day before (Wednesday 6/26)…
We flip our shit, obviously, and get on the phone with the incompetent, sketchy AF third party to find this damn passport. They cannot tell us what happened to it, but are trying to contact their third party to find it. If there is any chance it is still in Philly we are trying to arrange to pick it up there… I get a manager on the line who promises me that he will find it and call me back… At this point we are in the lobby of a tower downtown Philly where this third party supposedly has an office having been told the tower lobby has never heard of any tenant under any name similar to this third party…
… Finally, surprisingly, I do get the call back from the manager. He tells me it was picked up by their courier yesterday and sent overnight to our house in Cincinnati and he can give me a tracking number. Some level of relief. He sends me the tracking number and it looks good, so we reluctantly get back in the care for the 9-hour return drive home. Leave Philly at about 10:30 AM yesterday. Mind you, we have read reviews at this point that says customers received their passports back with denied renewal applications because of some issue that they were not notified of because the third party does not do a quality check before sending back to you as a result of using the other third-part courier service. So we are by no means resting easy that this passport is going to be valid if it gets back to us…
Fast forward 9 hours and we are getting back home at about 7:30 pm yesterday, Thursday. I have been up for over 36 hours straight and have been literally driving for 18 of those hours. Absolute nightmare. We arrive home to find the Fed Ex envelope in our mailbox… we tear it open… and sure enough, there it is. A renewed, valid US passport in the name of Mrs. LJP which ensures that we can in fact leave for our much-needed vacation this weekend.
Thanks for bearing with me here. We were idiots on multiple fronts here, not to check the passport earlier and to rely on a poorly researched and very sketchy third party for something so important. My advice if you are ever in a similar situation with a passport, call the US Passport Agency people right away. They were helpful and can help facilitate with you in the event of an emergency.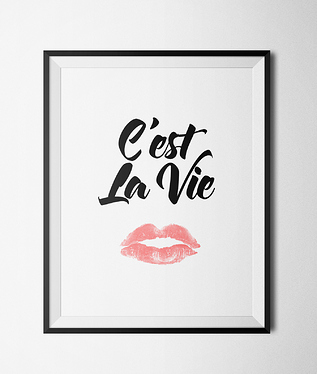 I think Dean Martin said that he felt sorry for people that don't drink. They wake up in the morning and that's as good as they'll feel all day.
I had this problem too, I was getting too frustrated —and I know it's mocked here because "woke golfers" do it, but I started not keeping score from time to time. That unhappiness goes away. And you can try all the "go for broke" shots you wouldn't normally try.
Dude. Just had our first wedding plan conversation last night. Let's just say it went as poorly as possible.
Been there. What helps me is I just start aiming to the middle of the green on every approach shot, even if I am chipping. I ended up hitting 4-5 more greens per round and my misses were still safe (for the most part). I ended up taking about 5 shots off my previous average score and helped with the confidence. The chipping feels really strange at first, but I turned a lot of doubles into bogeys
That royally sucks, man. Have heard a couple similar horror stories in the past that didn't work out as well. Best advice I'd suggest to anyone in a similar pinch would be to just skip the courier route and drop what you're doing and fly to one of the in-person, same-day renewal offices to begin with.
I'm not a fan of taking an unsecured debt and making it secured, even if there is interest rate relief. While my advice has not been asked, I'd also not get the countertops and new tile until the HELOC is paid off and you still have no CC debt. Better is to save and pay cash. If you have to borrow for it you really can't afford it. Just my $0.02.
why because of the possibility of defaulting?
glad it all worked out for yall…hell of a power move you pulled driving 18 hours to and from philly to scoop that bitch haha
Coming in hot & heavy on Friday AM – my daughter who is 6 weeks old has been diagnosed with a rare genetic disease that as of about 2 years ago came with a 2-year life expectancy…thankfully and luckily there is now treatment and she is eligible for said treatment. While we don't know what the future will look like, it is a hell of a lot better than the previous. However, a situation like this has really caused me to take a look in the mirror and prioritize my life. For one, I don't have any interest in playing golf…this past weekend played a local par-3 course in about 2.5hrs and was miserable the whole time. Then there's the issue of how unhappy I am with myself physically…haven't been exercising, eating pretty crappy, etc…need to turn a new page but for some reason just constant mental block. The biggest issue right now, which is probably a major cause for the other problems is how unhappy I am at work, and how much I dislike having to wake up and go to work…currently wake up with the baby and feed her and change her and hang out together for a little bit (until she falls back asleep) and then I have to trudge to work to make cold calls all day…I HATE it, but too scared to make a chance especially with everything going on.
The Refuge has been a much needed escape, and for that I am thankful.
While I appreciate the advice. I'm very comfortable with our situation now. If I default on a 15k home equity loan at 3% then I should pack it up and go find a cardboard box to live in anyways. There's a lot more to our financial situation then just saying we have debt. Everyone has debt. My wife is self employed and 60% of her income is hidden (ie cash). Again I don't really need to get into our financials with people on here. We're financially secure with a large chunk of equity on a house we've only owned for 5 years. I'd rather borrow the money at that rate to consolidate the debt that's spread out over CCs while also giving us the ability to do some small home improvements in case we do decide to sell in the next 5 years. We can aggressively pay that down while also continuing to live and save the way we have. It's also an overall QOL improvement from a relationship and marriage stand point.
Yep, totally unsolicited advice. Glad you have a solid plan.