Not quite as bad as The YIPS but still bad.
I currently have them, pretty consistently, with my irons. Playing on Sunday. It could be ugly.
FWIW, here's the context: 13 ghin trying (at the direction of a teaching professional) to improve my impact position, specifically by getting my hips cleared and my right shoulder "under" my left shoulder, something like…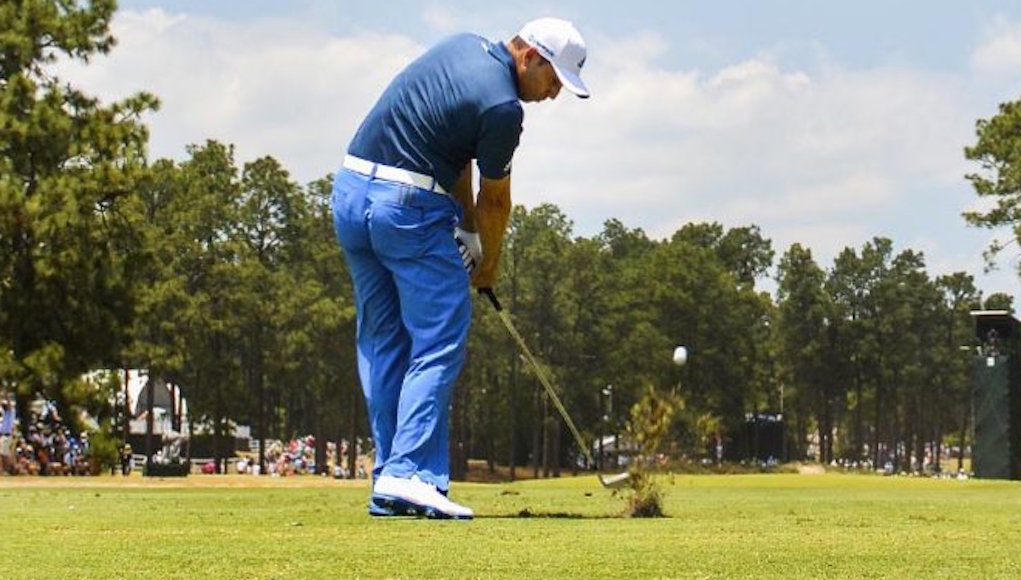 (I don't look anything like this at impact. I basically just return to my address position.)
Anyway, in trying desperately to get into a better position at impact, I've started consistently hitting grounders that go dead right and not very far. (This shot might not meet the technical definition of a shank, but I'm not sure what else to call it.) This has been going on for a couple of weeks, long enough to begin to forget what it feels like to make remotely correct contact with the ball.
Please send help.