Talk nonstop about Bryson.
It will. There will be enough golf chatter to make do, the rest of the convo probably shouldn't go that direction.
First, you have to determine if she's a killer or a dog.
Did you ask her if she believes it's possible to walk 9 holes in 45 minutes?
I'll be honest, I'm not even sure what NLU defines as a killer or a dog.
If she allows you to stay within one or two match play holes with her, but still beats you, she's a dog.
If she curb stomps you 9&8, ala Tiger v Ames style, she's a killer.
Some tips:
Talk about science
Wear a cool/unique hat
Be thicc
4.a. Drive the green
4.b. Lament how you "couldn't make any putts"
Did this once on a second date (many years ago) over a nine-hole round after work. No wagers. I was mostly impressed that she had good on-course etiquette (fixed divots, played ready golf, hit her approach shot and then helped me look for a wayward drive). Make of that what you will.
If you're asking, a $5 Nassau with her giving you 2-3 shots a side would seem to be a pretty benign option for a first date. Just enough to keep it interesting without going over the top (save the MegaBonus option for later on).
No money. Bet drinks. Or better, bet the option to choose where you have dinner.
If she misses short, tell her to hit it with her purse next time. Golf joke!
Top one and leave it short of the ladies' tees and hang out with your wang out for a hole - she'll get it, she's a golfer.
I have so much good advice.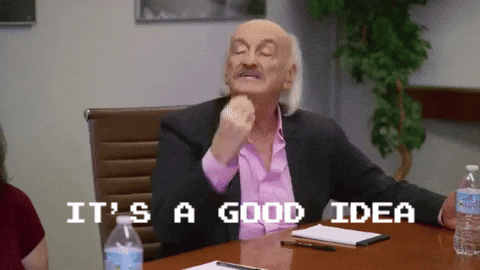 This is dope, congrats on meeting someone you connect with! I'm a romantic by nature so I'm all in. Two approaches you can take here,
Refuge Content and Internet Points
This one is easy, just combine these two threads and live stream the updates.
BONUS - she might even find the Refuge and think its funny, you're in.
Attempt an Actual Date
This one is also surprisingly easy, you guys seem to have a ton in common and both love golf. Go have fun on the course and get to know each other. Ask questions, listen to answers. You're in.
BONUS - you might even learn something about being a better golfer, how many of us get a chance to play with that much of a stick??
Ooh, and if you find any pink balls or lady Noodles, make sure you give them to her because she probably uses them. She'll know you're a generous AND thoughtful guy.
Ask her if she ever plays with an extra stiff shaft - then giggle. Golf joke!
I don't know guis, I think I should start a dating service
Pick up everything within 4 feet "you're good with this right?"
Then make her putt everything out.
You married your right hand?
(This is such a deep refuge inside joke that 90% of you might not know it)
I am ALL IN on this thread.
Met my gf/future wife on Hinge back when it was linked through facebook friends (our mutual connection was my ex-gf… weird)
Golf dates are so fun. Tons of good advice in here already.
I'm competitive by nature and also a big flirt, so I loved dates that involved bets. Darts, pool, golf, anything. Would be fun to play for drinks after the round. But even if you win, still pay for the drinks.
And don't listen to anything @Fugaizi says lol