Damn, my office is dusty today.
An incredibly special touch on an incredibly special day. Thanks for sharing Laz, it was a treat to get to play golf with you, hope we can do it again sometime
Wow, 10.5-11 on a regular day once you get them up to snuff???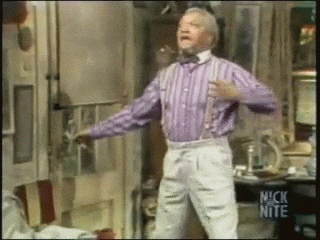 Thanks for the tip on Windsong. Going to try and play there this spring, sounds like I'll need to say 20 Hail Mary's as penance for my in round swearing.
Also, looking forward to reading your book Doug!
@Lazsradamus, we've never met, but I feel like I know you. I can't begin to tell you how gratifying it is to know you found comfort in my story and perspectives. We're teeing it up this summer, somehow, some way.
@double_d and @Lazstradamus…here's a good spot for you guys to tee it up. I can put in a good word with the executive committee to make that pairing happen

We don't talk about Windsong!
@double_d, welcome to the refuge! I'm probably going to spend all of August in Minneapolis this summer so hopefully we can play sometime.
@BaxterMSP's event is one of many "duels" we have in this community. There's a little bad blood and a lot of charity and mountains of merch. So they're great is what I'm saying.
Your book is great. I hope it gets a hold of others like it touched me.
Great. Stay in touch, and let Ethan know your plans.
Are we going to have the "Windsong is better than Spring Hill" debate here and now, @JohnnyPanton?
Listen, good enough for Hartman good enough for anyone I say.
I haven't played Spring Hill. But I would play Windsong each and every time I visit the Twin Cities. Not sure I would say that about Spring Hill.
A friend just joined Minneapolis GC, another fun but challenging course.
I think of Windsong as a fun course that can play difficult depending on conditions. It is extremely fun when the course conditions are firm and fast, but if the wind is blowing it can be challenging (trying to hit a 4- or 5-iron into the 14th green is both fun and extremely challenging). That said, I did once 5-putt a hole during the club championship. @Lazstradamus
It's not my event…it's OUR event.
Listen, for sure Minneapolis GC is fun but give me Oak Ridge 10 out of 10 times over Minneapolis. In fact, give me Golden Valley CC over MGC. (yes, looking for a fight today.)
What's the charity, @BaxterMSP?
Yet to be determined. We're waiting until the ground thaws and we enter April before ramping back up on the details. I'm assuming that my co-chair is a little busy dealing with all the coronavirus craziness going on right now.
I haven't played Oak Ridge. I like Golden Valley, but my buddy moved on to MGC (with a stop at WBYC in between).
My personal TC rankings, since no one asked:
Windsong
Minikahda
WBYC
Minneapolis GC
Hazeltine
Midland Hills
Golden Valley
Olympic Hills
Stillwater
Town & Country
My favorite course in March is Pioneer Creek, when it's dormant brown and the first course open after a long winter. Nothing better.
Circling back to the original post…is the book only available electronically on Kindle? Was just looking on Apple Books and didn't have anything pop up in my search.
I sort of grew up at Mount Olivet. For your charitable consideration:

Anyone who dismisses Minnesota golf needs to know that @JohnnyPanton's list DOESN'T include Ross classic Woodhill, and Raynor masterpieces Somerset and Minnesota Valley nor does it include Interlachen (or Oak Ridge which was designed by angels from heaven according to Jason Topp's piece in Golf Club Atlas.)
There are more great golf course in Minneapolis/St Paul than there are in all of Florida and Texas combined.
Keller and Stoneridge too