West Side of Michigan would be great and probably more scenic. But I do think the strapped boys would love the Detroit Metro area gems, places like rackham and the other hidden gems. I also think a UP/upper wisconsin tour would be awesome. Hit it during the fall colors and the B-role would be unbeatable.
Maine would be a great Strapped location. Tons of affordable and at times difficult to find courses. I can think of four seaside hole tracks that are all over 100 years old. There are many pre-war designs from some of the Golden Age Architects that are perhaps lesser known. Amazing food and beer. Stunningly beautiful. It is called Vacationland for a reason.
Mississippi. Gulf. Coast.
@djpie did mention Wisco on the pod, so I like the chances of this happening. Especially if you did it around the Ryder Cup.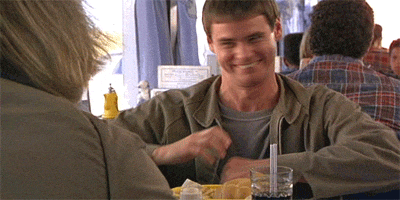 I would love to see Strapped: Toronto, but I feel like it wouldn't be great. Hard to find cheap enough places to stay to make it worthwhile. And the best courses are all private or a bit of a trip from downtown. Too bad.
Strapped Orlando would be some pretty sweet content.
Was going to suggest this as well. Where the local munis are 70$ green fees! The exchange would help though. But would they get 500 CAD or 500 USD
I'd love to see them get $500 USD and have to try and figure out exchange as they go along
That was in regards to a Tourist Sauce. (A TS: Wisconsin would have an extremely high level of quality courses.)
Toronto would not be awesome but Montréal could be a great destination. Golf is a bit cheaper, and I'd love to see boys trying to navigate themselves through the shit show that is driving on the island of Montréal. Language wouldn't really be an issue but who's to say.
yeah, I messed that one up. Although, two different series in WI would be siiiick.
I don't know the golf scene in Montreal well enough. Usually when I go there it's just to drink my face off, but I know lots of Americans come up that way (when they are under 21) so it might be fun to do from that perspective.
Trying to think of what Strapped: Toronto would look like. Fly in, play Royal Woodbine right by the airport. Second day hit up Don Valley and stay downtown. maybe even go see the CN Tower (Randy wouldn't finally be the tallest thing on a trip). Ripley's Aquarium? Third day down to Lakeview and back out. Can't think of a better public golf experience in Toronto then that.
It actually sounds pretty good.
They'd have to be using their USD with the exchange rate to make it work, unless they find a kind soul to put them up for the night.
I think they would for sure, but that's also probably an itinerary that's only 2 nights, which is cheaper to do. I think the exchange rate is valid, as it's a reason that an American might choose to do a quick weekend vacation in Canada, their money goes further.
Neil's big right miss will not be friends with Royal Woodbine, that's for sure. Money Round at Don Valley could be friendly to the strapped boys as long as they make it through the front alright
I'd love to see them go to a small city, like <100K in pop. Might make finding a place to stay harder, but I think it would make for an interesting season
Or Braeben! That place is short, weird and would make for some entertaining TV I think.
Its not the best course. But boy it can be alot of fun once a year, especially if you know the course
Exactly. Drains well so it's usually open early lol
I'd love to see a Strapped Maine: Lakes Region. Bridgton Highlands still has a couple original Tillinghast holes and Lake Kezar (front 9) and Poland Spring are both Donald Ross