Please don't invite Dallas. Just let us real Texans fight you.
Dallas stinks!
Their side of Mac and cheese is pretty great. Red prime is a great choice.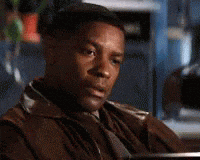 His name was Sam Houston, not Sam Dallas.
His name was Stephen F Austin!
@TheSupercell please forgive me, for I have sinned.
Scoring entry error brought to my attention by @hoppock. He should've been recorded for bogey on 16, meaning him and @ABR end in a tie at +2 net and in a scorecard playoff, @ABR is our true winner.
Also, per the original season schedule post—March, April, and May events will have two qualifiers for the regional play-in, not just one. So with that being said, congrats to the push broom himself, @ABR for qualifying alongside @Hoppock
Sorry new here, is there a schedule for events so I can play in future ones?
@Cstephenson welcome! I linked the google sheet below that has all of the signups/info for our upcoming events. Looking forward to meeting you.
Huzzah! My brother, welcome aboard.
Awesome, thanks! I'll be able to make the May one for sure, at my home course. Looking forward to meeting the guys. I know a few already but will be fun!
Not sure how I wasn't here before

I need a Red Prime v. Cattlemen's breakdown from an unbiased eater…let's hear it!
Don't hold back! We need some spice on a Monday morning.
Red Prime

Cattlemen's

Hey, a new member. @Hoppock recommended the group to me after playing with him in the Eskimo open at Lake Hefner a few weeks ago. I'm, planning on playing in the April event, and look forward to meeting others in the group.
Heck yeah! Welcome to the Supercell, Taylor!
Welcome fellow closest to the pin (different flights) winner!
(Yes this is mostly a self-brag as I've never won anything golf related in my life.)