Going to be a hell of a time. Got some straight Dawgs playing in this.
Is this a safe space or…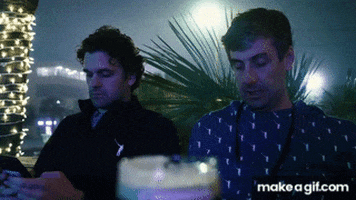 When the haters see WE'RE GOING TO KANSAS CITY
Twitter fingers < trigger fingers
The clubhouse is about to be torn down now and then they appear to be building something that looks like The Grove XXIII's clubhouse, no joke lol.
Revisiting this post from a year ago. Played Towhee on Saturday and the new clubhouse is now open (for a month per the starter). It's really nice. Played super early so didn't have a reason to try the restaurant. Greens continue to get better and better as well. Still feel like it's overpriced at $75 on the weekend, but with limited playing options around town and the improvements, I'd say they keep closing the value gap.
Hey Nashville folks, I have 4 extra Sweetens passes for next Thursday the 11th.
Wanted to offer them here before canceling them through the site. Let me know if you want them!
Thanks for sharing! Threw this in our Roost's discord
I have 4 passes on Sunday, Aug 28th for the Star Gazer event and we are not able to make it. Unfortunately, the golf course isn't offering any refunds. Offer them up to anyone that wants them for what I paid for them. STAR GAZERS | August 5th or 28th, 2022 – Sweetens Cove Golf Club

I just joined the refuge, and decided to scroll through the roll call. ,my son and I played the little course last week and just loved it. If you are ever short a man, please reach out!
New to the Refuge and located in Nashville. Would love to connect with any folks looking to play a few rounds.
I added my info to the HCC google doc but unsure if I need to do anything else to join? Also, how does one find the discord server as the instagram link says it is expired?