It's not even Thanksgiving yet. STAHP with the Christmas music already.
Big fan of the Ben Rector Christmas album. Enjoy:
Not music, but I found this sweater for @aannddyy00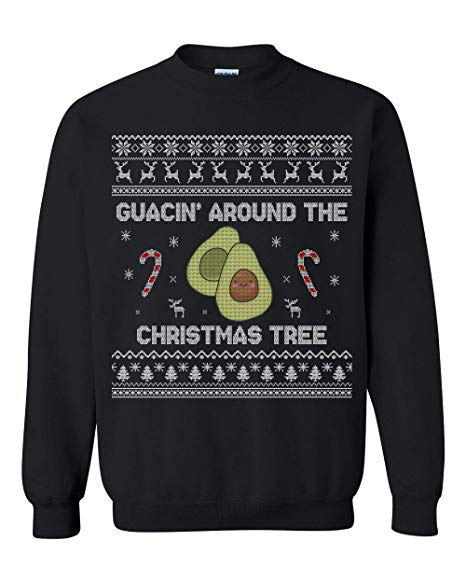 We need someone with 'shop skills to put @aannddyy00's headshot on this
or we need to chip in to buy it for him
now do this but on the one @Rmbship posted
ok now we print this on a poster and mail it to him. Merry Xmas andy.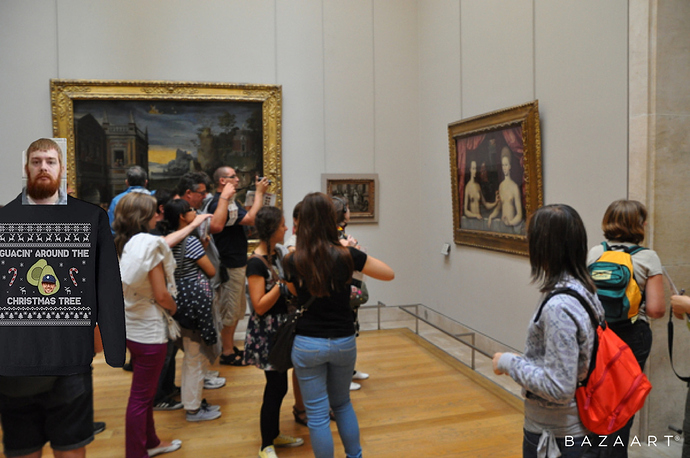 Can't forget @aannddyy00 visits an art gallery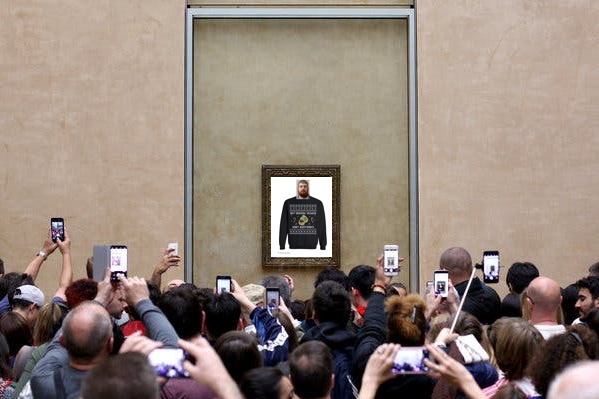 @aannddyy00 becomes the art.
I have a rant I've been saving for a while… I tell you who got completely screwed over by that horrible Mariah Carey song… Vince Vance and the Valiants. This is a great Christmas song, and nobody remembers it because Mariah Carey came out with another song with the same name.
John Denver & The Muppets: A Christmas Together is straight FIRE the entire way through. It's possibly the Greatest Christmas Album ever.
The version of Have Yourself A Merry Little Christmas with Rolf is absolutely beautiful.