I will be rolling out different auctions/raffles at different times throughout this week as we near the Strong Like Stella Cincinatti Open. These online entries should be utilized by both attendees and non attendees, as we do not want to be dealing in cash during the event.
Please read ALL of the instructions below very carefully before filling anything out.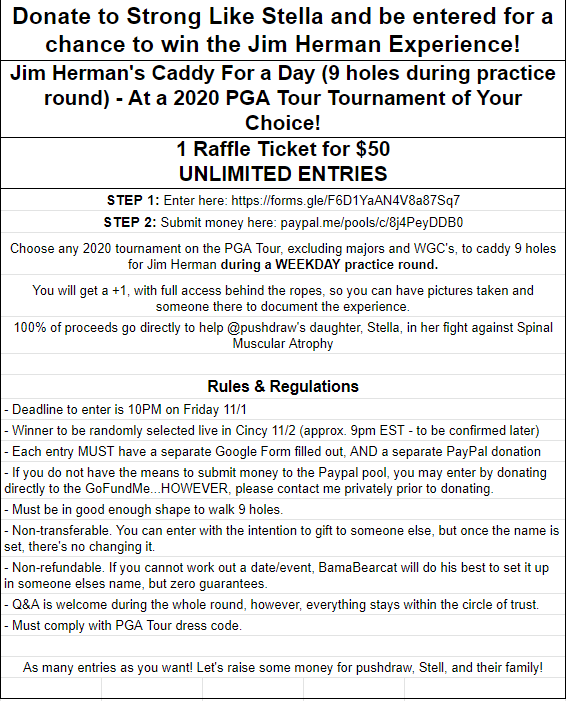 Step 1: Fill out the Google Form here - https://forms.gle/F6D1YaAN4V8a87Sq7
Step 2: Submit payment via PayPal here - paypal.me/pools/c/8j4PeyDDB0
YOU MUST FILL OUT A SEPARATE FORM AND SUBMIT A SEPARATE PAYMENT FOR EACH ENTRY! In order to eliminate as much human error as possible on our end, submitting each entry separately GUARANTEES you will get the proper number of entries.
As the instructions say, if you cannot submit payment via PayPal, please fill out the Google Form and then contact me directly here via DM.
Google Form will automatically close at 10PM EST on 11/1, and the winner will be drawn live from a random bar/restaurant Saturday night in Cincy on 11/2.
Please contact alexshreff@gmail.com if you have any questions!
Unlimited entries - let's raise some money for a great cause!