With all the talk about Discovery's Golf TV debut, the migration of PGA Tour Live to NBC Sports Gold App, Golf Channel's new app, preferences for the Sky Sports broadcast vs. CBS/NBC/etc. I was hoping I could solicit advice from the tech savvy refugees and put all the golf streaming information in one place. The more specific your recommendations the better.
If you were looking to design the perfect golf viewing subscription set up for a fan in the U.S., how would you go about doing this? I'm not talking about illegal streams and sub-reddits with links to bit torrents…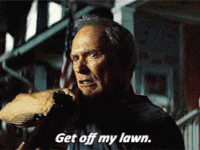 More along the lines of comparing Apple TV vs. Roku vs. Amazon Fire, PGA Tour Live, getting an international VPN and paying for Golf TV, etc. What streaming devices and/or smart tv's incorporate the major tournament's apps the best? How does the tour's latest partnership with Twitter impact any of this? Could you feasibly consume PGA tour and European tour weekend coverage without paying for cable?
Full Disclosure: I was kicked off the living room TV during X-Man's back 9 charge for the Golden Globe's. I am a desperate man not willing to risk missing another shred of Hawaiian golf.