A discussion of golf course financials, inspired by the data access point here:
Is this basically @nandersen going all Linda Richman on us?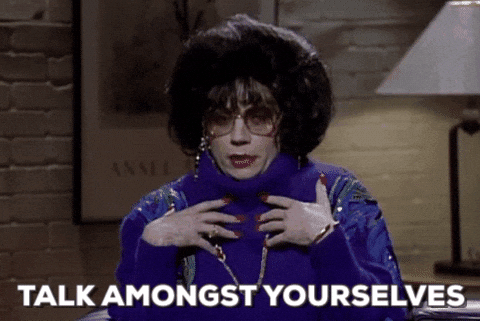 I think this popped up last year. Someone posted my friend's dad's salary (not on purpose, he's the GM of a well-known private club) which was kind of weird.
This is the content I crave.
Let's get a TLDR on the major clubs here so one doesn't have to sift through the unending lists…
Muni financials have been shared in multiple threads previously
I thought you were coming in here to post this:
which I looked at and determined wasn't a proper duplicate…
More than anything I find this is a great way to get a list of some members at super duper exclusive clubs. Perhaps not too surprising is that all of the guys I googled from the most recent NGLA filing seem to be bigwigs in finance. Poked around a bit for the guys from Cypress and only the president really seemed to be easy to find. Kind of interesting if you ask me.
nah fam. i'm very in for a refuge collaborative financial analysis
oh, shit, i didn't even realize that was accessible through these forms… that makes this WAY more interesting
Oh yeah baby. It's prime info for looking up these members.Always kinda wondered who actually belongs to these places.
Adjacent --> The Tiger Woods Charity Golf Event corp with approx $60M in annual revenue.
what form has the listing of members on it?
Most board members will be listed on these documents a full member list won't be on there
CPC pulled in 2.475 million in initiation fees in 2015 (last year the PDF was available), meaning initiation fees were likely one of the following:

It will also never have more than 250 members according to their bylaws cited in section 990 Schedule O. These things are fascinating
dues revenue of 3.6M which means the dues/member are 14-18K? not cheap, but definitely less than I expected.
I have heard that Chicago Golf Club dues are 1500/mo for a similar size and stature club.
Yeesh that is small. And you have to think like half of them don't live locally (honestly could be even higher). I also wonder how many don't play golf. Surely there are a lot of older members who don't play but stay on as members for the prestige.
Nah i just meant the important members (president, secretary, etc.) who are listed explicitly. Not a full list of members.