I'm still waiting for the creation of a blade that is named "Clank". It's so hardcore you only hit misses.
You are late, I already have those.
I reckon the MP-18s are sexier than the 20s. And cheaper, too.
Or go a set of the Ballistic Golf blades. They're great value and a great clean look.
Man, I got a good chuckle out of this.
Still out of likes, but very happy to see people embracing the Year of the Blade. You obviously had a head start and have some sick sets.
These are so sick. Can't wait to see them in person.
Listen, for suuuure
And then the money shots of the 2 iron. Be warned. Objects may be smaller than they appear.
Put them in play at the DMV Fall Classic , and was pleased to have @SeymourByrdees and @ryanpeevey16 FLUSH this thing off our first hole of the day. If I game these with the standard Driver/Putter I might be all in on Bladey Boi 2021.
However, @jhughes2242 had himself a day with his classic blades, put on a clinic for the rest of us, and should be considering joining the movement
Current set of lovelies:

Also, a video from TXG convincing you that given a proper fitting blades are the answer:

Now open your wallets…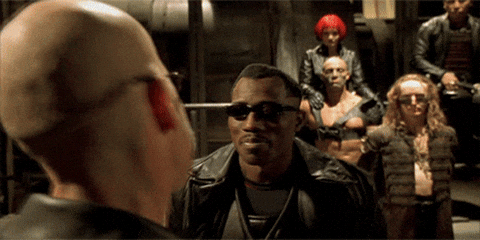 "The man who says it cannot be done should not interrupt the one doing it"
Just swapped out my SGI set for these bad boyz. I know it's more of a MB than a pure blade but hoping to join the club. Definitely don't wanna thin these on a cold morning!
erroneous. wrong. incorrect.
This guy hasn't responded yet and I'm getting anxious. It's been 12 hours, dude.
listen. I used to be a staunch Mizonite. But they went tooo pretty on the mp20. It doesn't actually feel like its weighted properly. Not sure what it is, but I didn't feel like playing a blade…maybe that's why it got so much praise, who can say.
As a golfer who shouldn't be contacting a guy on Craiglist about blades, I have no idea on what a blade weighting should feel like.
I have the HMBs, pure sex. They look so good, confidence is sky high.
It might be weighted too well, which is why the damned things don't feel like a blade. I couldn't feel the misses the way that normally would and wasn't sure how to feel about that. Things are sexy as hell, though.
T's & P's.
I'm anxiously awaiting the moment @Etcioffi finds his RAC MBs and decides he wants to sell them to me. But I will play the long game and not get too anxious… yet.
Man these are so good. Shout out Rocky Point #11.